Who is Lise?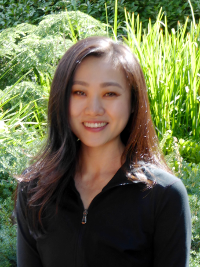 I'm a Computer Engineering student at the University of British Columbia, currently entering my fourth (though not necessarily final) year. Aside from my own courses, I'll be a TA for CPSC 320: Intermediate Algorithms this year.
Previously, I was working at A Thinking Ape Entertainment as a Software Development Engineer Intern on the Kingdoms of Heckfire team, doing game client optimization as well as end-to-end feature development.
My interests are broad – I really enjoy having to work within constraints and producing optimally performant and robust software with minimal resources. Specific areas I'm interested in include optimization, operating systems, instrumentation, and compilers.
More casually, I enjoy learning about behavioral economics and game theory and finding ways to apply them on an individual scale. Basically I just sometimes really wish that I, too, were a computer that could be optimized.
In my spare time, I take photos and pick up heavy things.
Contact? You can write to me at .