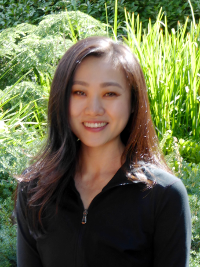 Hi! I'm Lise, a third year Computer Engineering student at the University of British Columbia.
Why Computer Engineering? I love the ability of computers to enhance individual creativity and solve problems. In my spare time, I enjoy applying the things I'm learning to improve the world around me: solving the problem of having to wake up before dawn, needing to keep many versions of a single document in sync, or helping my coworkers operate a class 4 laser more safely.
This summer, I'll be working at A Thinking Ape Entertainment as a Software Development Intern on the data analytics team, where I'm building predictive models to help inform A Thinking Ape's growth strategy. My previous co-op was at Copperleaf Technologies, where I implemented back end features for their software.
I also enjoy picking up heavy things.
Get in touch with me! You can connect with me on LinkedIn or write to me at .